Only The Best UD Apartments
Rittenhouse Station is the premier University of Delaware off-campus student living experience. Come home to a modern, fully furnished apartment or townhome outfitted with the very best in convenient features, or spend your recreational time by utilizing the various community amenities available to our residents.
With the largest floor plans in Newark, Rittenhouse Station is the perfect balance of social time and downtime. Don't forget to take advantage of the Apple TV and host epic marathons on Saturday nights. 
Study best with your furry friend by your side? Rittenhouse Station's luxury apartments in Newark, DE are pet-friendly, with a private enclosed dog park. After you've aced that test, recharge in the outdoor courtyard hammocks. 

4x2
4
|
2

|

2100 SQ.FT
2x1
2
|
1

|

1035 SQ.FT
4 TOWN B
4
|
2

|

2042 SQ.FT
4 TOWN
4
|
2

|

2100 SQ.FT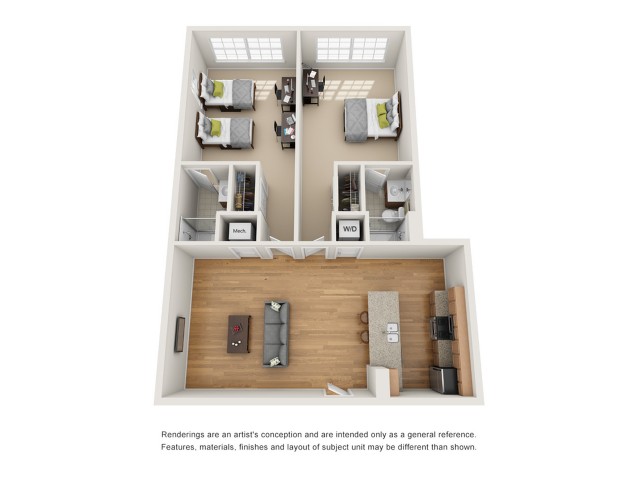 2x2
2
|
2

|

1050 SQ.FT
3x3
3
|
3

|

1250 SQ.FT
2x2 Study
2
|
2

|

1300 SQ.FT
Pick one of our 2-4 bedroom apartments or our townhome options, each designed to give you ample space. These furnished apartments near the University of Delaware have everything you need.
Get a glimpse of the best apartments in Newark, DE, our sleek townhomes, and the unique collection of community amenities. Once you've taken a good look, come in and see Rittenhouse Station for yourself!
Less Than a Mile to Campus
Connect with us for more information or start your application today!